The next few weeks in Nashville look delicious — here's our roundup of events
Photo courtesy of JW Marriott Nashville
First off, a couple of quick amendments to the post about the upcoming Jordan Vineyard & Winery 50th Anniversary Event coming up next month. Organizers have decided to consolidate the two days of festivities into a single event on Wednesday, June 15, on the rooftop of the Thompson Hotel in the Gulch. The Jordan Pardi Big Bottle Party will still feature all the wine, music and food as originally planned, but the Gather in the Garden Dinner & Auction has been rolled into the Wednesday night event. The winery has also decided to host just three events across the country in Nashville, Denver and Healdsburg, Calif., not in Dallas, New York and Miami, as previously reported.
The event will still benefit the Boys & Girls Clubs of Middle Tennessee, and tickets and more info are available at the event website.
The JW Marriott has announced the next dinner in their series of exclusive whiskey events featuring special barrels curated by noted whiskey expert Fred Minnick. The hotel has really dedicated its bar program to single-barrel selections, featuring a list of bottles from across the country that aren't available anywhere else.
The June dinner will be held on Thursday, June 9, at 7 p.m. in the private dining area adjacent to Bourbon Steak, and will feature a multi-course menu along with whiskeys chosen by Minnick. Here's the whiskey list from the official announcement:
- Nashville Barrel Company, a 9-year rye whiskey selected by Fred Minnick
This meaty rye whiskey was distilled in Indiana and shortly aged in Nashville before bottling. It's one of the most complex cask strength ryes of the past few years.
- Belle Meade Honey Barrel
Good luck finding this whiskey with a cult following. At Nelson Green Brier Distillery in Nashville, the Nelson family aged whiskey in a former bourbon barrel that aged honey. When they released the honey barrel, nobody knew how the market would react. Today, it's one of the most sought-after bottles on the planet.
- Jack Daniel's 10 Year
Finishing No. 10 on Fred Minnick's Top 100, Jack Daniel's 10 Year won over critics around the world. It's complicated, delightful and is one of the greatest whiskeys ever produced in Lynchburg, Tenn.
- George Dickel 17 Year
After 17 years of aging in Tennessee, one expects quite a bit of oak from George Dickel's Distillery Reserve. It delivers mellow notes of oak and deep, mildly smoky notes of charred oak. It's a very woody whiskey with very subdued spice, making for a straightforward and enjoyably gentle dram.
- Uncle Nearest Cask Strength
More than 160 years ago, in the hills above Lynchburg in Tennessee, there was a farm owned by a young preacher named Dan Call that still stands today. Rev. Call had a side hustle down the road on his farm: a small whiskey distillery, which made a silky smooth, maple-sweet whiskey that was highly regarded by all that tasted it. The man who distilled the whiskey was a Black enslaved man named Nathan Green, known affectionately as Uncle Nearest, and he brought with him a special technique of charcoal filtering that he had learned back home when cleaning water in West Africa. This method of filtering whiskey through sugar maple tree charcoal became famous as the "Lincoln County method," and it's still used today.
Tickets for this unique tasting event are $300, and they already sold out quickly. But your buddy Chris here politely asked for them to set aside four tickets exclusively for Bites readers, and they will be available exclusively through this special web page until May 27, when they will be returned to the pool for anyone to order. Don't miss out on this opportunity!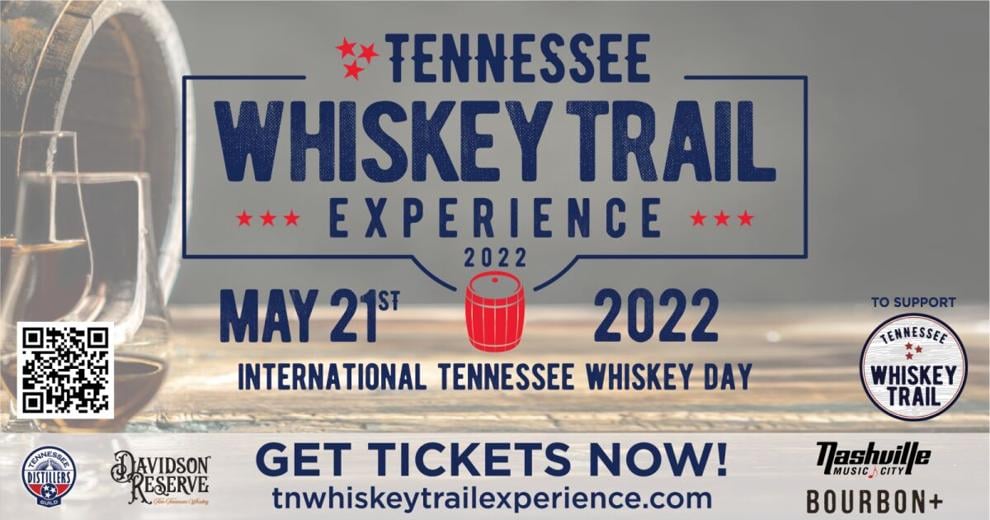 We've learned more details about the Tennessee Distillers Guild's big celebration of Tennessee Whiskey Day on May 21 from 5 until 9 p.m. at Nissan Stadium. The TN Whiskey Trail Experience will feature tastings from some of the state's best distillers along with chef-led tastings, live entertainment, educational workshops and more. The evening will also include a cigar lounge, interactive games and an opportunity to buy bottles. 
Educational workshops will be presented by Whiskey University's Founder, Colonel Craig Duncan along with mixology classes from Chris Mallon of TN Whiskey Workshop. The educational classes require a separate ticket for admission and do not include access to the main tasting event.
A wide range of entertainment will be offered on-site, including a live podcast recording of Dad's Drinking Bourbon, Straight Up 615 panel sessions with Cary Ann Fuller from Whiskey Wanderer, interactive games such as cornhole and connect four and live music by Sheriff Scott and the Deputies and PDC Family Band. 
"Pork and Whiskey Food Experience" pairing includes: 
5:30 p.m. - Carey Bringle (Peg Leg Porker, Bringle's Smoking Oasis) – paired with Peg Leg Porker Bourbon Whiskey 

6 p.m. - Trey Ciocci (Black Rabbit, The Farm House) – paired with Davidson Reserve 

6:30 p.m. – Chris Biard (East Side Banh Mi, SS Gai)– paired with George Dickel

7 p.m. - Garrett Pittler (Breaking Bread, Chopped finalist) – paired with Uncle Nearest
For ticket prices and the full event schedule, visit the event website.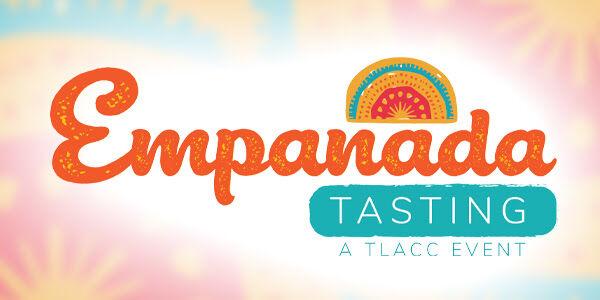 Finally, mark your calendar for The Tennessee Latin American Chamber of Commerce's sixth annual Empanada Tasting Event at the historic War Memorial Auditorium on Wednesday, June 1, from 5:30 to 8 p.m.
Advance tickets are $35 and on sale at tpac.org, by phone at 615-782-4040, and at the TPAC box office, 505 Deaderick St.
Your $35 ticket to the event entitles you to four empanadas, a dessert and a soft drink or water. Additional drinks, including a cash bar, will be available from TPAC concessions. 
This popular event supports and celebrates Latino-owned restaurants and vendors. It also features lively music, networking, and a chance to vote for which vendor you think should win the audience prize. A limited number of walk-up tickets will be available for $40 on the day of the event.