We asked 10 Nashville chefs about everything from favorite haunts to food trends that must die. Here are their answers.
How much do you love your favorite restaurant? If you like it, you might have their T-shirt. If you love it, you might know the chef. But until you've built your work schedule around being able to go there, you are not a true regular. 
"Bastion has been my favorite restaurant in town for years, and it's always where I celebrate my birthday," says Tailor chef and owner Vivek Surti. "In fact, when we were choosing what days we wanted to be open at Tailor, we chose Thursday through Sunday. One of the reasons was so I could go to Bastion on Wednesdays."
That, folks, is dedication. In Nashville, we're lucky that (most of) the people who make our food and drinks truly love food and drinks. They love them so much, in fact, that they'll use their (very) limited days off to drive to Donelson for vegan barbecue, or drop everything to go eat at Arnold's one last time when news of its impending closure breaks. So there is no deeper well of local food knowledge than that of (certain) Nashville chefs. 
That's the well we're drawing from for our fourth (almost) annual Chef's Survey. We asked 10 chefs — OK, 11, but the Galzins are a package deal — 10 questions about everything from food trends to Nashville staples. Here's what they had to say. 
---
Chefs Surveyed
Kahlil Arnold, Arnold's Country Kitchen (new venture coming soon)
Kristin Beringson, Henley 
Tony and Caroline Galzin, Nicky's Coal Fired
Michael Hanna, St. Vito
Charles Hunter III, The Salted Table
Julio Hernandez, Maiz de la Vida
Arnold Myint, International Market 
Nina Singto, Thai Esane, Bar East
Vivek Surti, Tailor
Levon Wallace, Fatbelly Pretzel Bakery & Deli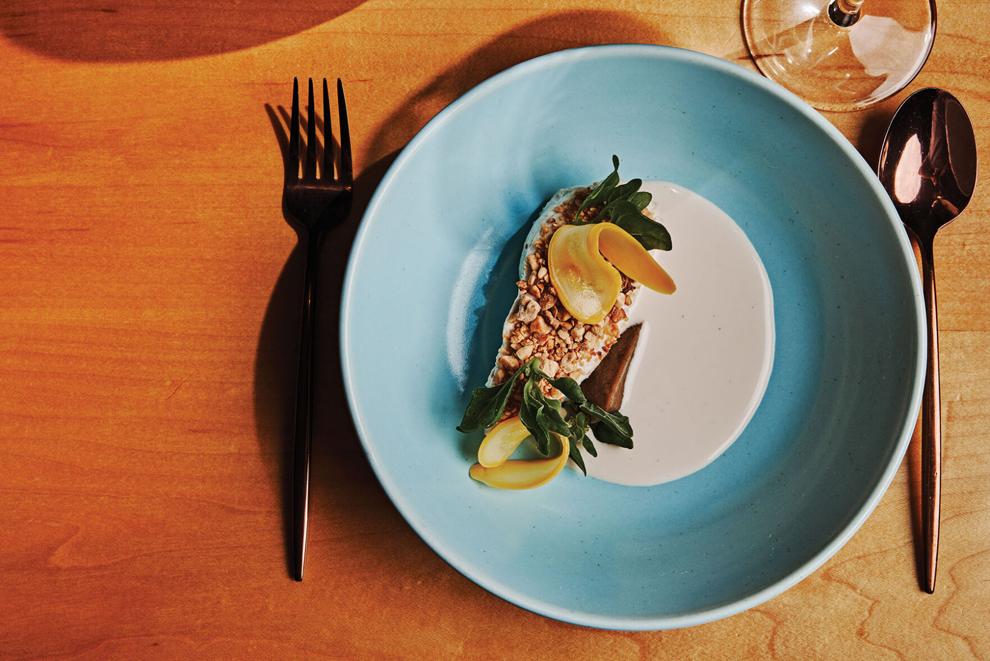 1. What's your favorite place to eat for a special occasion? 
Arnold: Tailor or City House. 
Beringson: City House. 
Galzins: Yolan.
Hanna: Locust.
Hernandez: Folk.
Hunter: City House.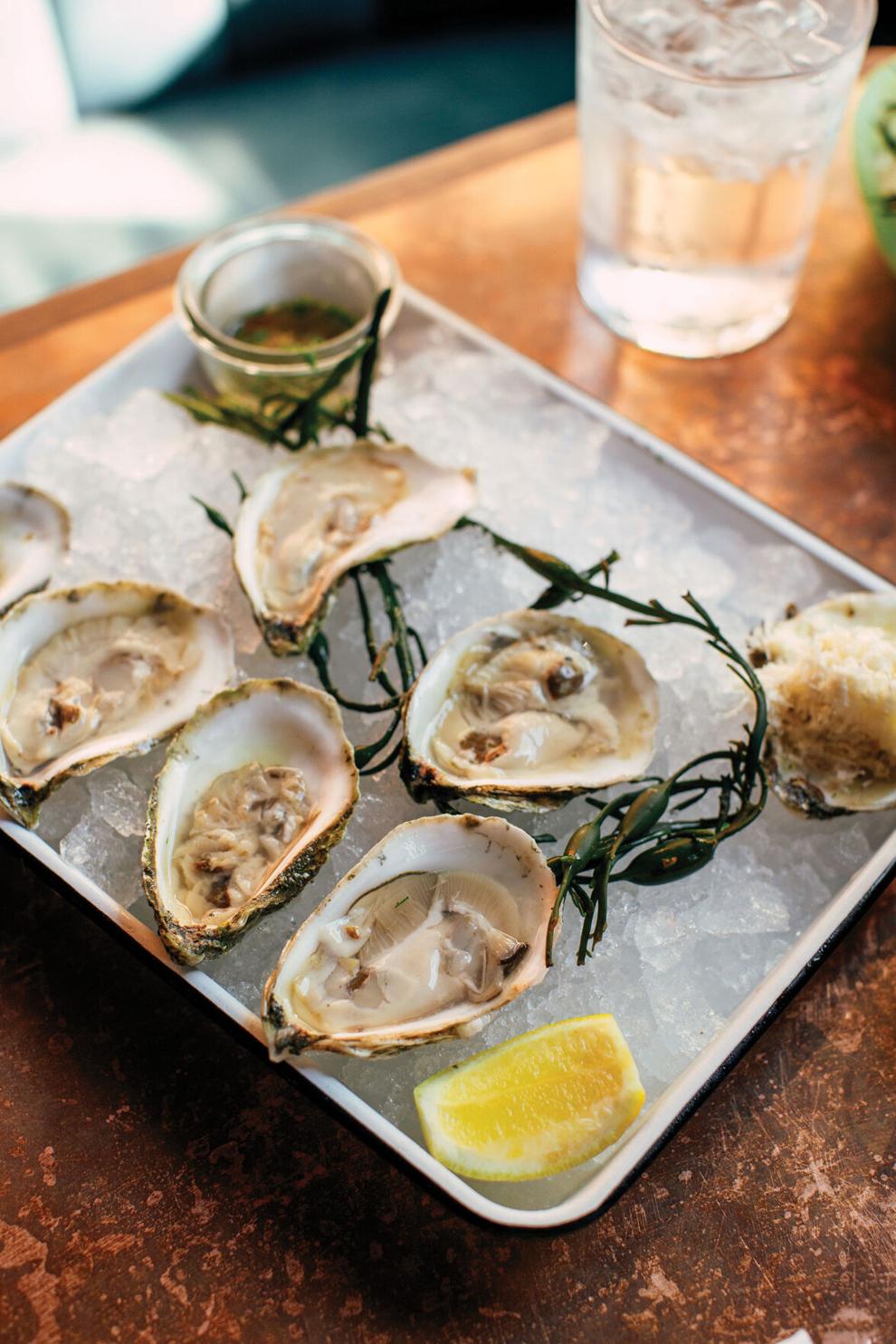 Myint: The Optimist or Hathorne.
Singto: Kayne Prime.
Surti: Bastion.
Wallace: Locust.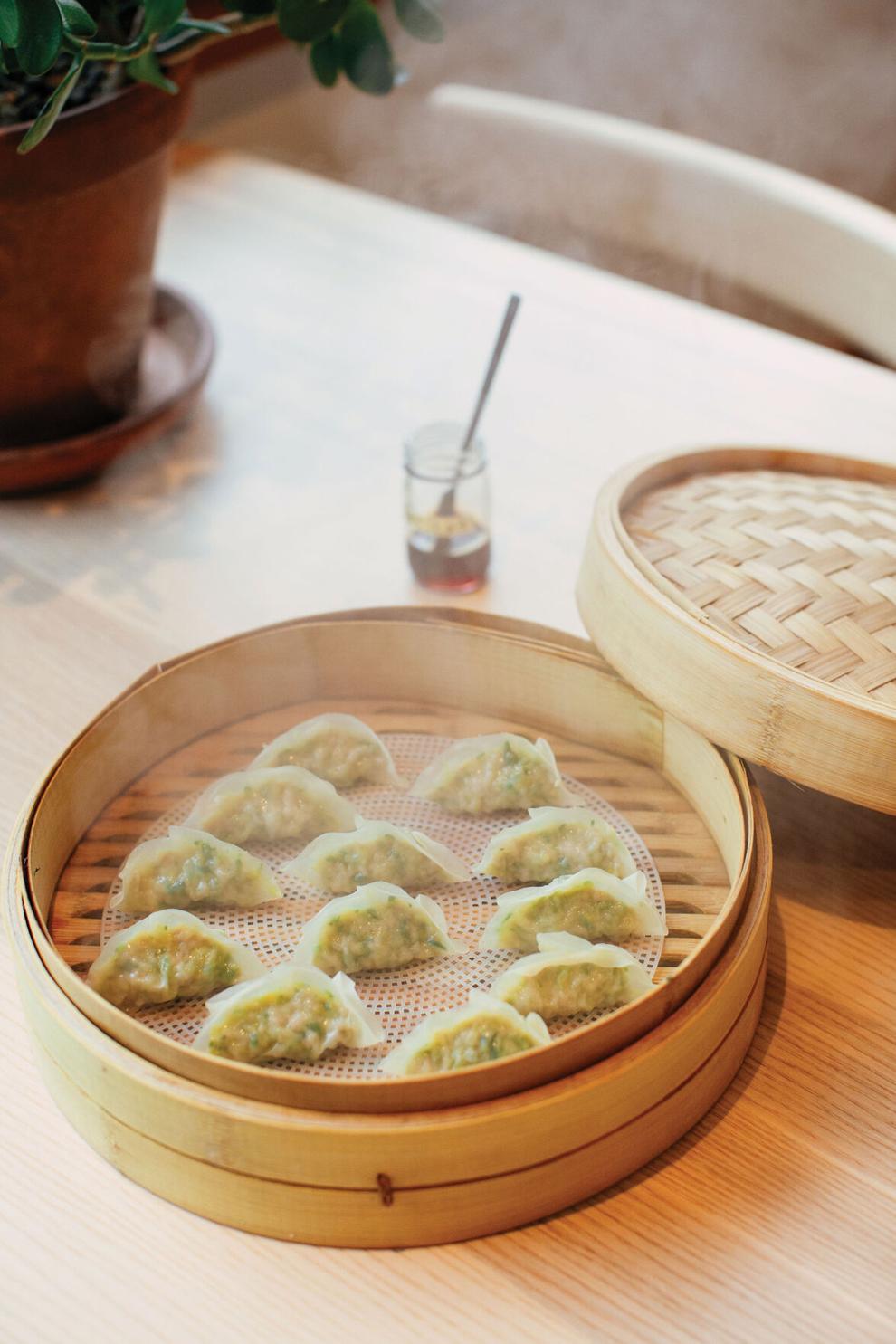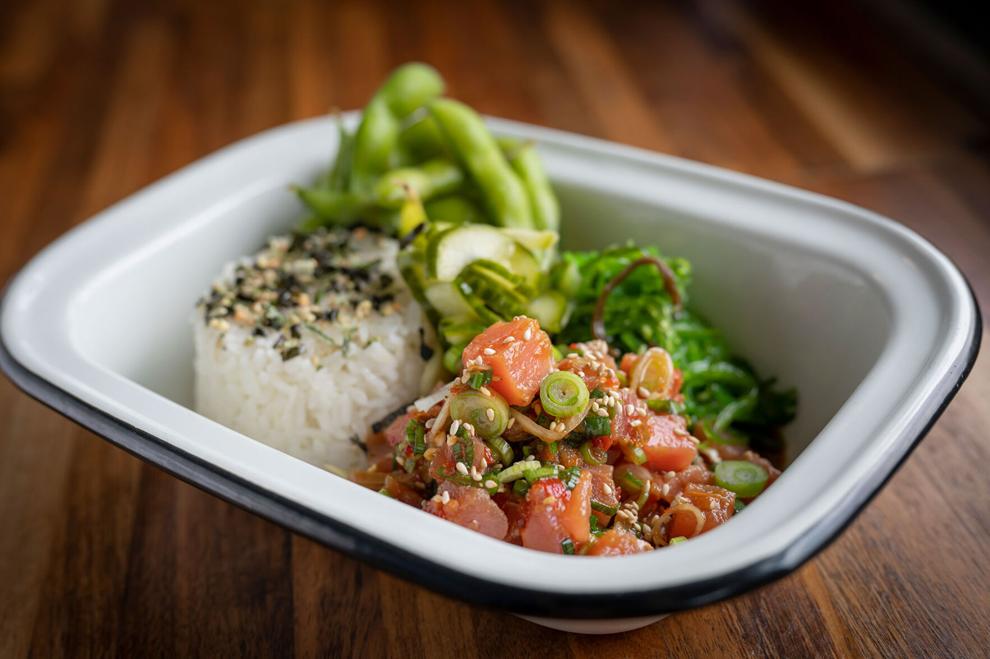 2. What's your favorite place to eat every day? 
Arnold: Red Perch.
Beringson: Martin's Bar-B-Que.
Galzins: Red Perch.
Hanna: Spicy Boy's. 
Hernandez: Green Chili Goodlettsville. 
Hunter: Redheaded Stranger or Lockeland Table.
Myint: Love Peace & Phở.
Singto: Cheddar's.
Surti: Degthai and Fatbelly Deli. Not a week goes by without Jay and Amy's Kra Prao Moo Kai Dao — stir-fried pork over rice with a crispy egg — or tom yum noodle soup with shrimp (Tiew Tom Yum Goong) at Degthai. When Levon and Kim Wallace started selling muffulettas at the Richland Market, I was buying one a week. I could eat Fatbelly sandwiches every damn day. The Spicy Bomba and the Hamma Mia are my favorites, but there is no miss here. Sleeper hit: PretzelCrunch cookies.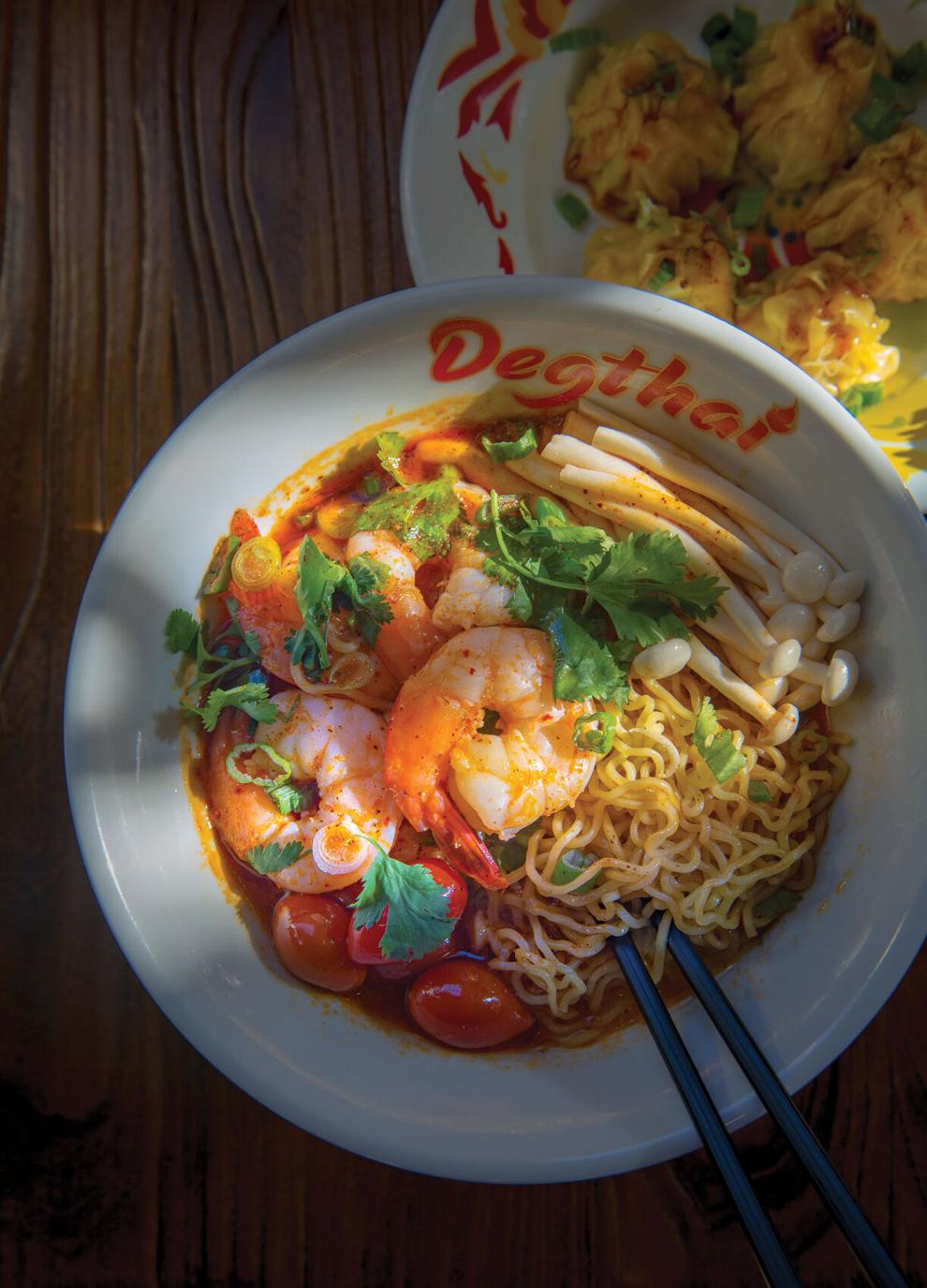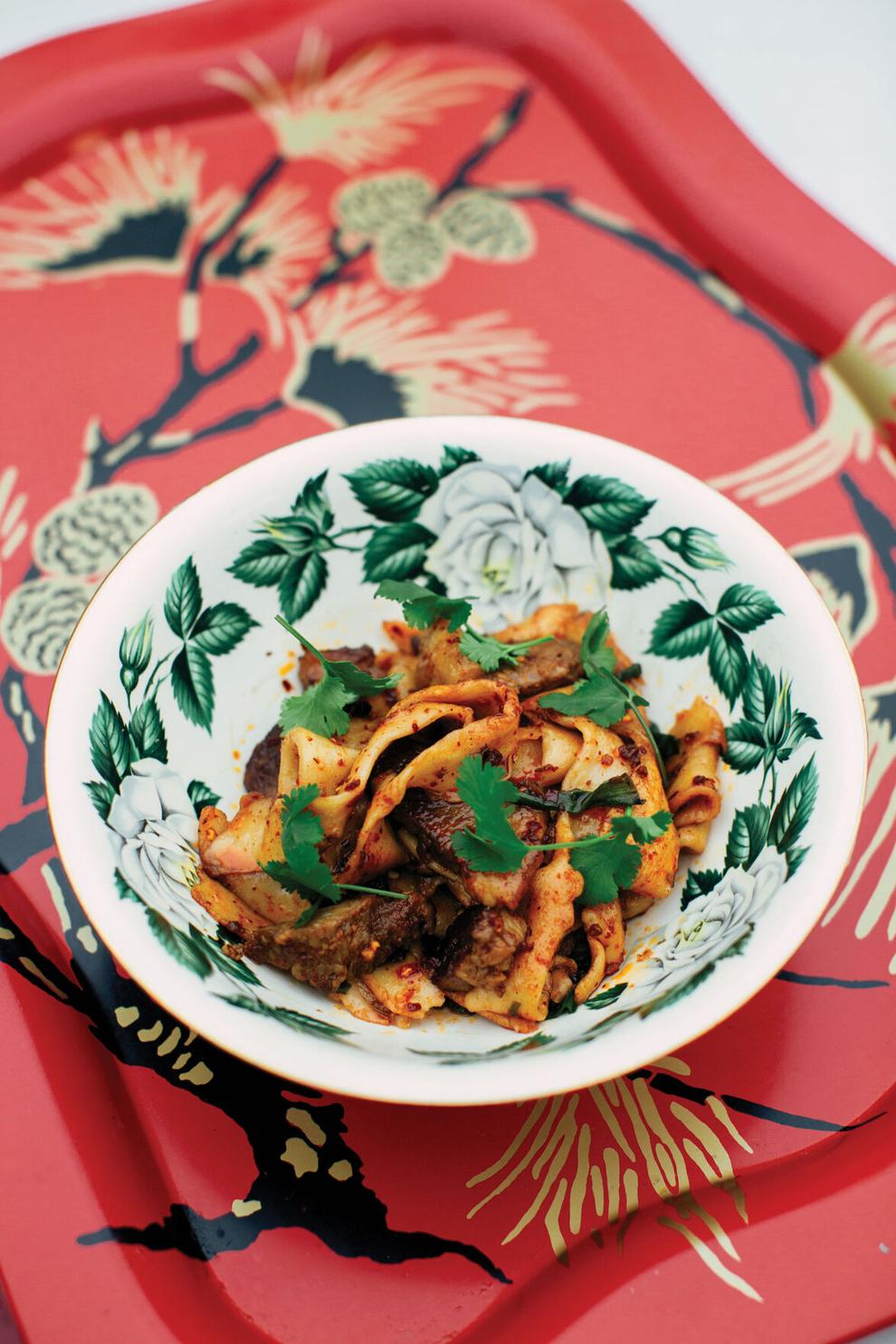 3. What's your favorite place to eat that's new?
Arnold: Love Language. [Located where The Bound'ry used to be.]
Beringson: Audrey.
Galzins: East Side Pho.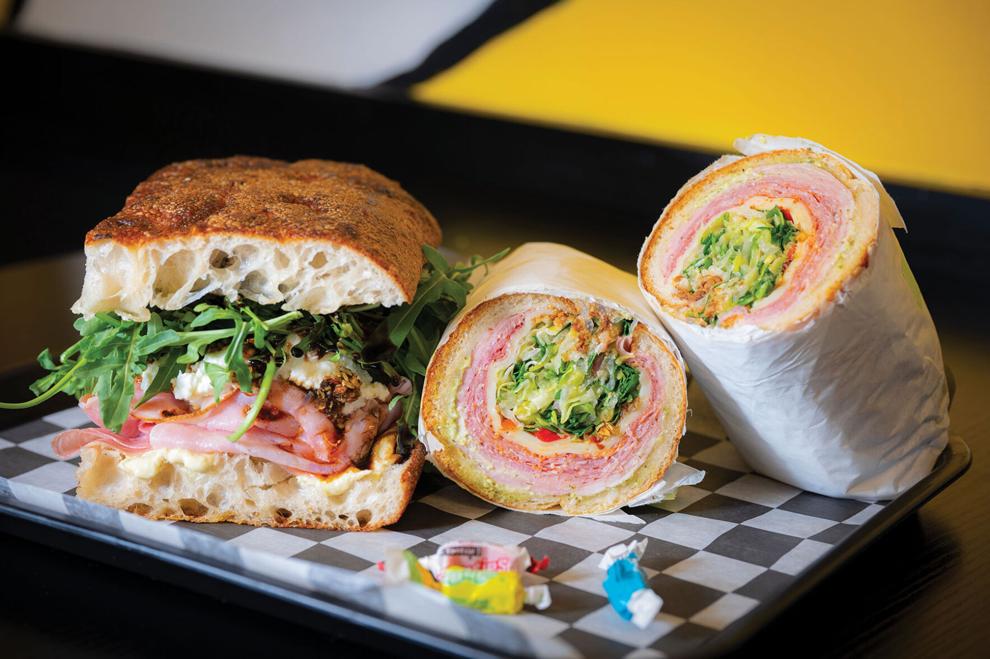 Hanna: Fatbelly Deli.
Hernandez: Fatbelly Deli with my ex-kitchen-roomie Levon Wallace. Unfortunately, I can't bother him as much as I used to because he's always busy.
Hunter: Fatbelly Deli.
Myint: Osh Uzbek Restaurant & Grill.
Singto: Xiao Bao.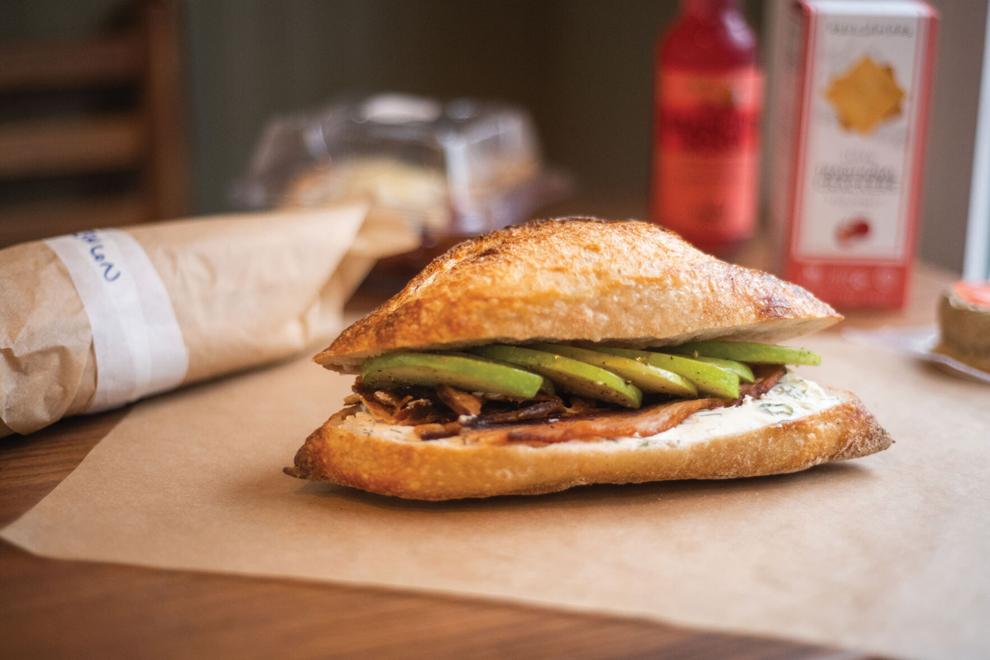 Surti: Spread Market in Germantown is the kind of spot that every neighborhood needs. Chad and Alex Kelly have an impeccable selection — charcuterie, beer, meats, wine — as well as Chad's incredible fresh bread, all in one shop. I love their daily sandwiches, Chad's homemade frozen pizzas (!!!), the cinnamon rolls and the selection of Rancho Gordo beans [an heirloom bean indigenous to the Americas], which almost always end up as a family meal at Tailor. 
Wallace: I am counting the minutes until St. Vito opens.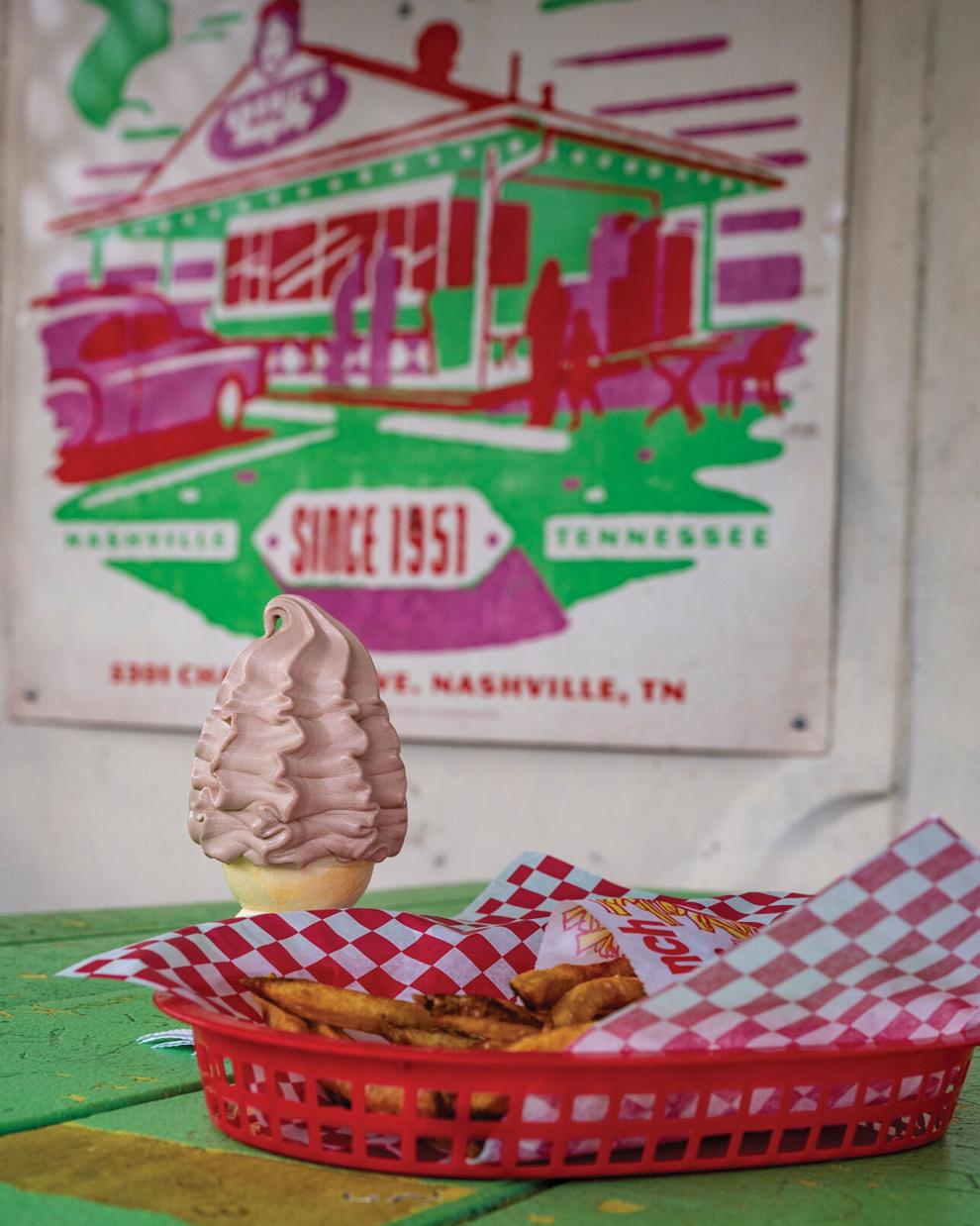 4. What's your favorite place to eat that's a staple? (Fifteen-plus years in Nashville.)
Arnold: McCabe Pub or Wendell Smith's.  
Beringson: Sperry's Restaurant.
Galzins: Martin's Bar-B-Que.
Hanna: Wendell Smith's.
Hernandez: Not sure on the 15 years, but I find myself at Gabby's quite often.The amount of locals you find in there makes it feel like 15-plus. [Author's note: Gabby's Burgers turns 15 next year, so we're going to let you have it, Julio.]
Hunter: Bobbie's Dairy Dip. Fries and soft-serve!
Myint: Samurai Sushi on Elliston or Brown's Diner.
Singto: Pancake Pantry. 
Surti: Baja Burrito was a staple for me growing up here. My sister and I would get it and watch The Amazing Race on TV, back when people watched live TV. Fried fish burrito with almost every topping — be liberal with the El Yucateco hot sauce — and a cup of my favorite fruit tea in town. 
Wallace: Manny's House of Pizza!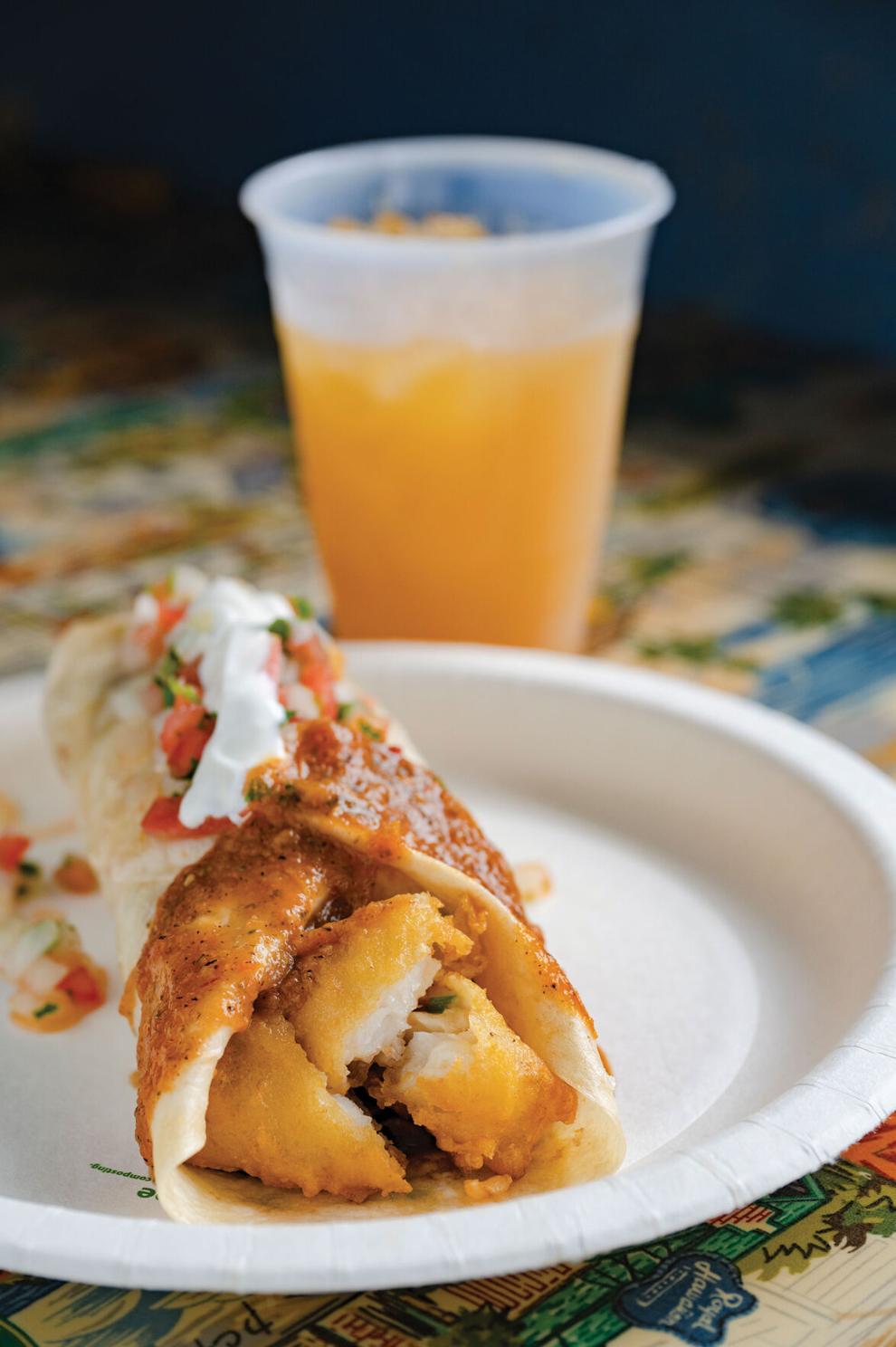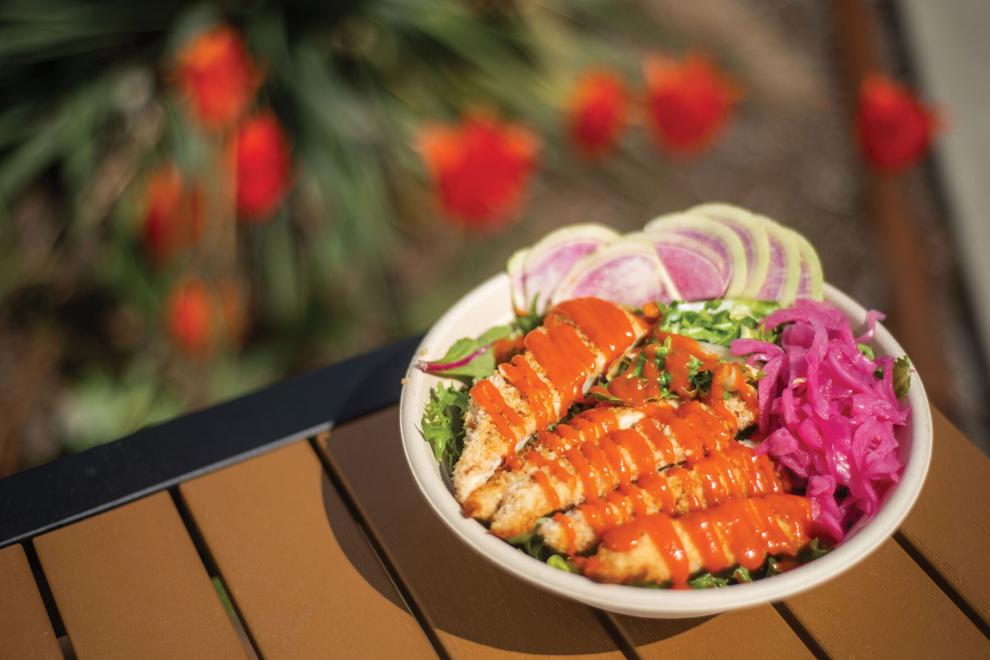 5. What's your favorite healthy dish?
Beringson: Sunflower Bakehouse's Southwest Sweet Potato Salad: spiced sweet potatoes, seasoned black beans, roasted corn, bell peppers, tomatoes, fresh jalapeños, creamy Southwest dressing.
Galzins: Spicy Ahi Poke at Red Perch: sashimi-grade tuna mixed with ponzu, white rice, edamame, seaweed, pickled cucumber. 
Hanna: Caesar Salad Pizza at Folk. 
Hernandez: I order the poke bowl at Red Perch when I feel like I need a healthy lunch (but I often find myself with their fish filet sandwich as well).
Hunter: A salad from Radish Kitchen with the panko-crusted chicken on it.
Myint: Famous [vegan] BBQ Bowl at Sunflower Cafe: "savory BBQ," barbecue sauce, Asian slaw, smoky Southern collard greens. 
Wallace: The Yardbird Platter — half-chicken with two sides — from Peg Leg Porker with double green beans.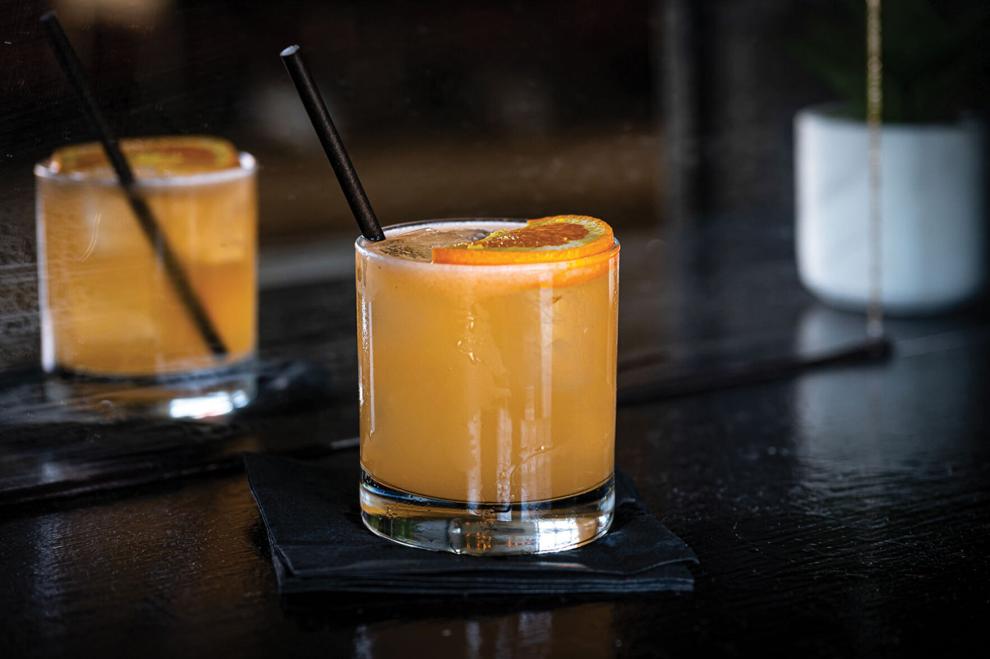 6. What's your favorite drink?
Arnold: Dry Nightmare at Mother's Ruin: tequila, lime, orange, strawberry, habanero. 
Beringson: Salad Fingers from Pearl Diver: mezcal, celery, Thai basil, Pearl Diver's tropical agave, fresh lime.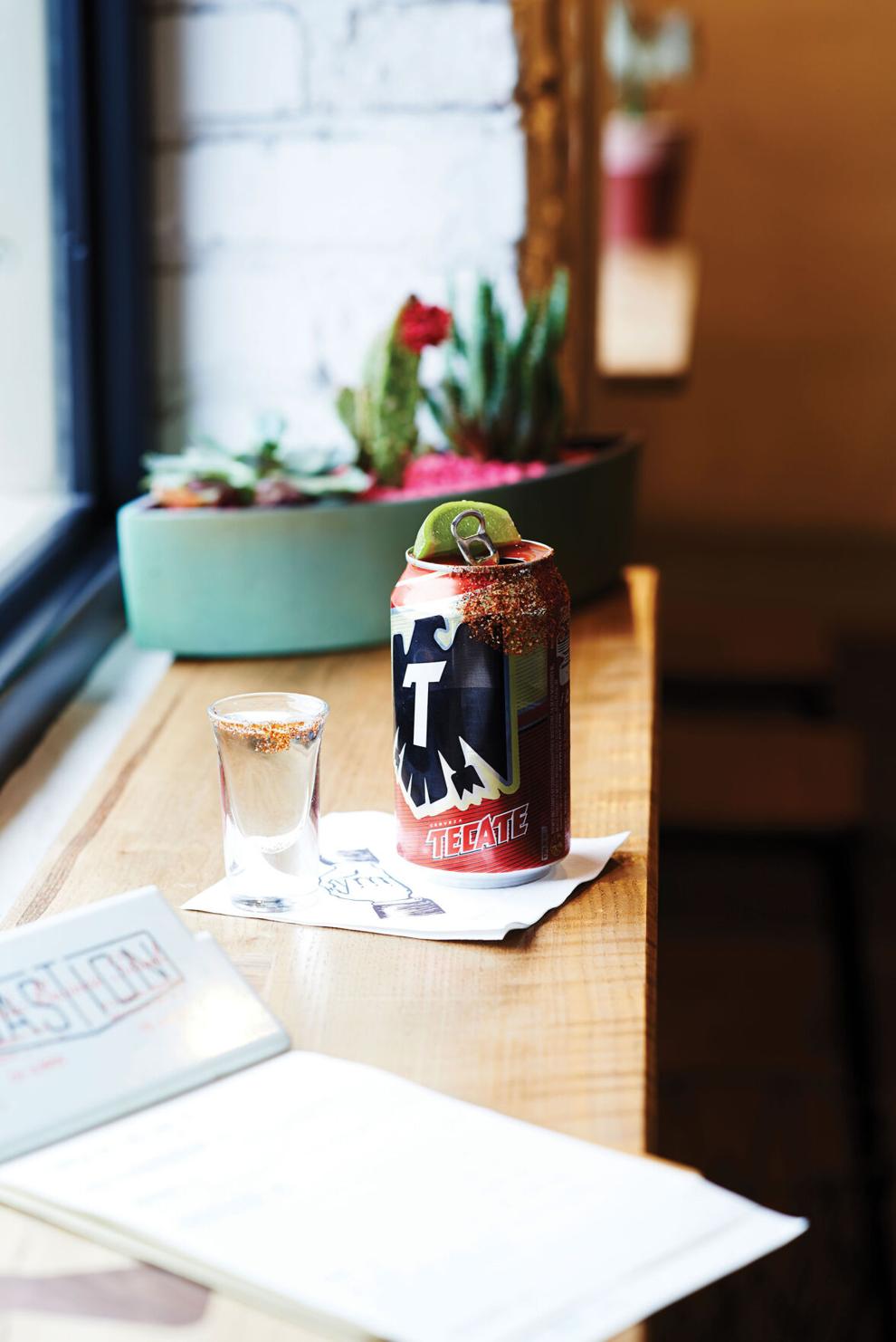 Galzins: The spicy boilermaker at Bastion: a "dressed up" Tecate plus a shot of Green Chartreuse. 
Hanna: Piña colada or the Dauer Ellis Special at Attaboy. [Author's note: Dauer Ellis is a Nashville chef who's worked at places like The Catbird Seat, Rolf and Daughters, and BokBox (RIP). His wife Riley runs Attaboy. A Dauer Ellis Special is a Coors Light with ice, so we will be having the piña colada.]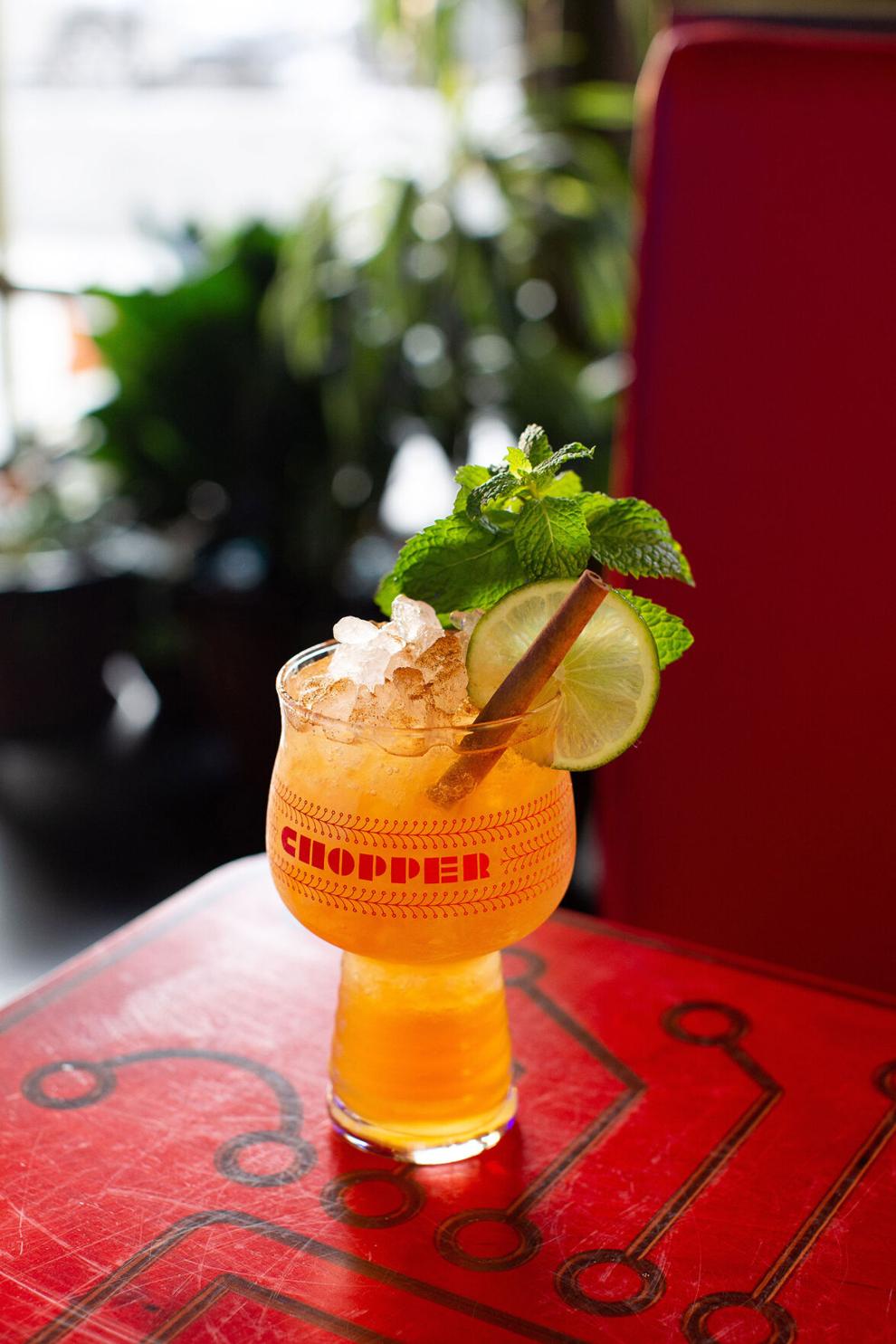 Hernandez: Technically, Maiz de la Vida is not Chopper, but they have spoiled me. Their drinks pack flavor and a punch. Space Pilot — falernum, lime, cinnamon, grapefruit, raspberry and "loads of rum" — gets the job done any day of the week. [Author's note: Hernandez's taco truck, Maiz de la Vida, serves Mexican food outside Chopper Tiki in East Nashville. He specializes in nixtamal, a pre-Hispanic tradition that produces organic, non-GMO, gluten-free masa for fresh tortillas.]
Hunter: I'm not much of an imbiber, but I do occasionally enjoy the nonalcoholic selections that are becoming more popular on the market and bar menus. 
Myint: Rosemary Old Fashioned from Otto's: WhistlePig PiggyBack Rye, rosemary, bitters. 
Singto: O-Ku's Let's Celebrate! Jell-O shot made with Ozeki sake, peach and Aperol. 
Surti: A SeaQuench over pellet ice at Lucky's 3 Star. And a shot of tequila. IYKYK.
Wallace: Nonalcoholic amaro sodas from Woodland Wine Merchant.
---
7. What's your favorite annual food or drink event?
Arnold: I love the chef collaboration during Dine Nashville. [Author's note: Since 2022, the Nashville Convention & Visitors Corp has organized a series of events to celebrate the restaurant industry while raising money for its charitable arm, Music City Inc., and The Giving Kitchen.]
Beringson: Heritage Fire. [Author's note: This national culinary-competition tour asks local chefs to apply whole-animal cooking to heritage breeds, and the crowd votes on the winner. The competition began with hogs but now includes everything from goat, rabbit and fish to artisan cheese and heirloom vegetables.]
Galzins: We haven't attended any in a while, but the Heritage Fire fest looks fun. 
Hanna: The World Championship Barbecue Cooking Contest in Memphis. [Author's note: While this is clearly not a Nashville event, we will allow it because: 1. I forgot to specify that these needed to be Nashville events, and 2. I'm a Memphian and have thus been going to BBQ Fest since I was in diapers. If you haven't been to Memphis in May lately, this is a good year to go — the festival is returning to its riverfront home after Tom Lee Park's $60 million makeover.]
Hunter: I'm gonna cheat and say Tomato Art Fest because I love it, and food and drink are readily available.
Myint: Tomato Art Fest.
Singto: Iron Fork and Second Harvest Food Bank's Generous Helpings tasting event.  
Surti: None. All events need to be paying restaurants to participate. Reimbursing cost and "promotion" just don't cut it anymore.
Wallace: Billy Link's crawfish boil at Bringle's Smoking Oasis!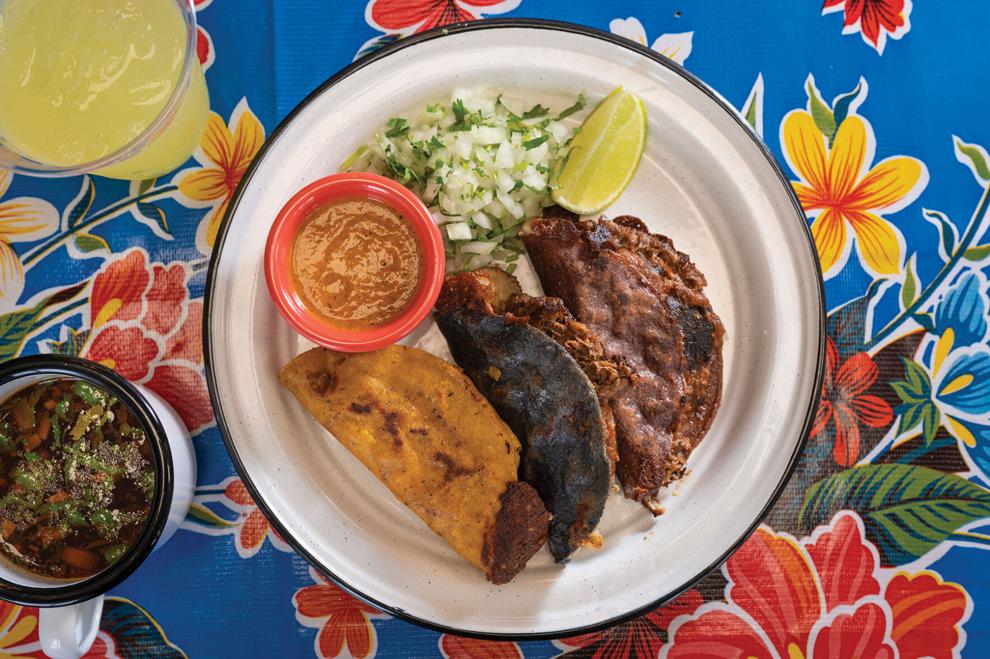 8. What's your favorite thing to eat at your own place/that you make?
Arnold: 7 Up pancakes with hot-chicken tenders.
Beringson: Panko-fried pork chops or the smoked fishes dip at Henley. [Author's note: The former is on the menu as Crispy Bone-in Pork Chops and comes with honey mustard, quick-braised kale and Parmesan gremolata. The fish dip is served with lemon, crème fraiche, pickled red onion, lavash and dill.]
Galzins: Mama G's Meatballs. I (Tony) eat one pretty much every day. 
Hanna: Chicken cacciatore alla Romana, served with a salty fried potato and bitter-green-and-hazelnut salad. [Author's note: Cacciatore means "hunter," and the dish originates from braising whatever meat you hunt, kill and bring home that day. Roman chicken cacciatore is different from the red-sauce original because the chicken thighs are braised with white wine, vinegar, garlic, rosemary, etc. — but no tomatoes.]
Hernandez: I eat tortillas every day, but that's not a valid answer. The quesabirria on the menu is still my favorite, even after three years of cooking it for all of Nashville. [Author's note: Hernandez makes his quesabirria by stuffing American Wagyu beef into crispy tortillas. He serves them with raw onion, cilantro, salsa taquera (a Mexico City-style hot sauce of tomatoes and chiles), lime and a side of consomme (made with bone marrow) for dipping.]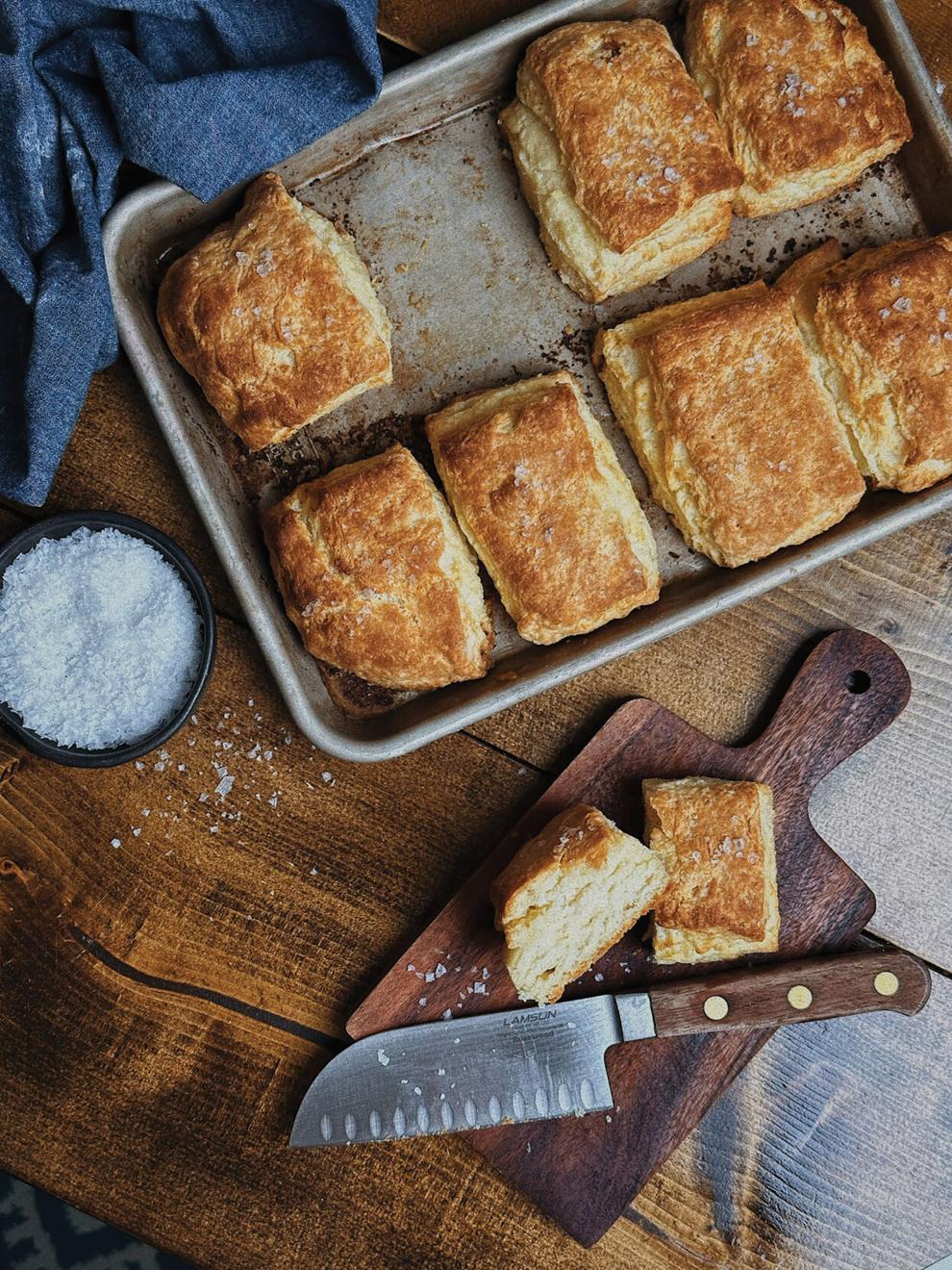 Hunter: Pie — chocolate-cream, buttermilk-chess or apple — and buttermilk biscuits.
Myint: Hatyai Crispy Thai Fried Chicken & Eggplant Plate from International Market. [Author's note: Hat Yai is a city in the south of Thailand near the Malaysian border. Myint's version of this dish uses Miller's Amish poultry, Thai garlic marinade, cilantro, fried shallot, sticky rice, cucumber salad, chili sauce, nam jim jaew (Thai dipping sauce).]
Singto: Spicy drunken noodles with fettuccine. [Author's note: Thai Esane's menu offers this dish with a choice of egg noodles or thick, flat rice noodles sautéed with onion, bell pepper, basil and broccoli.]
Surti: A cup of homemade chai. It's my dad's recipe that he worked on for 10 years. Most people say they come to Tailor just for the chai at the end, and I can't blame them. (But if you want booze, try the Bourbon Fruit Tea Punch, inspired by a young Vivek sneaking bourbon into the Baja Burrito fruit tea.)
Wallace: Sesame Chicken Salad or a hot muffuletta and a chocolate-chunk cream scone. [Author's note: This salad, listed on the Fatbelly menu as the Santa Barbara, is made with iceberg, arugula, sprouts, wheat berries, sweet onion, cucumber, carrots, dried cranberries, sesame seeds and tahini-ginger dressing. The muffuletta is made with Tennessee smoked bologna, capicola, Genoa salami, swiss, provolone and giardiniera on a jumbo sesame pretzel bun.]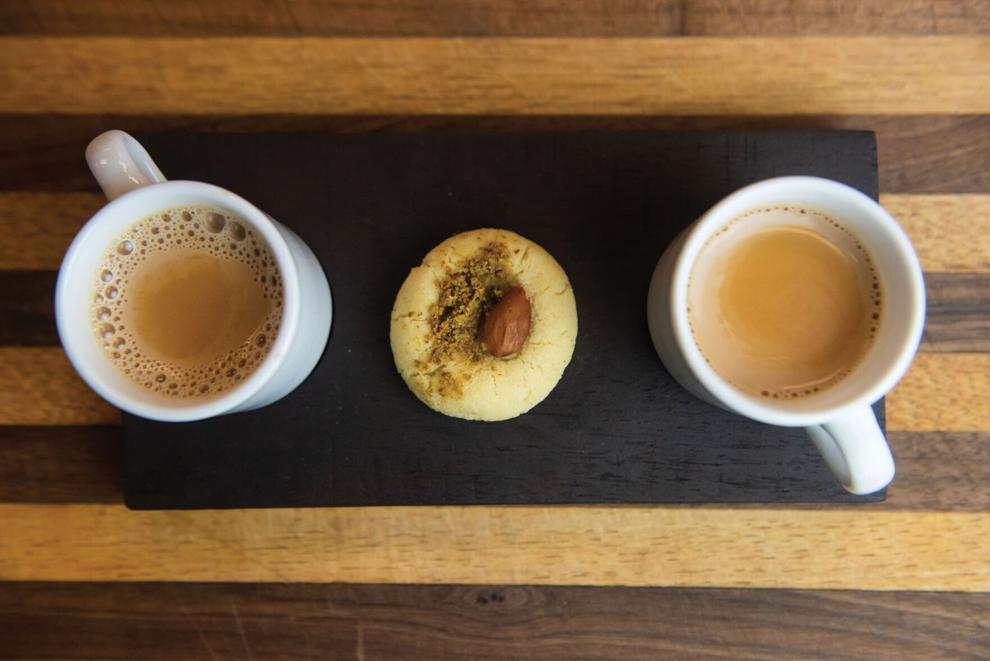 ---
9. If you could magically ban one restaurant concept/dining trend in Nashville, what would it be?
Arnold: Not being able to get a reservation at Locust. 
Beringson: Overly simplistic menu descriptions. Like, great ... it's a turnip. What did you do to it?!
Galzins: Fake grass walls with a neon sign that says something stupid. (Caroline) I agree. That lets you know your meal is about to suck. (Tony)
Hanna: Chicken and waffles.
Hernandez: I respect anyone working hard, but Nashville's price points for food have started to look a lot like the ones in big food cities — Las Vegas, New York, L.A. The big difference here is that not everyone charging this way delivers the quality back to the guest. However, I do believe this can change as long as all of us keep pushing hard to build a higher "trend" standard. 
Myint: Nashville is good on hot chicken.
Surti: Satellite locations of restaurants in other cities. I have no problem with people making money ... but whenever a concept leaves its home base, it usually becomes a (much) lesser version. What makes those concepts special is that they are places you go when you travel somewhere. If those items are everywhere, are they really special anymore?
Wallace: Instagram-centric, hollow-shell concepts with zero soul and no passion for hospitality or food.
---
10. What food (trend) does Nashville need that we don't have?
Arnold: More dog-friendly places and patios. [Author's note: Kahlil has a mutt named Hank who is a very good boy.]
Beringson: I was born in Greece, and we are really lacking on the Greek food front. King Solomon's closed and it broke my heart!
Galzins: High-end sushi exists and more is coming, but I would love a serviceable, daily sushi option. We don't love any of the current places.
Hanna: People need to focus more on simplicity. Less trends; more casual, simple, good food.
Hernandez: Selfishly I wish Nashville had more kebab options. Edessa is doing a great job, but wouldn't it be cool to see more of it?
Hunter: It feels weird to endorse a trend, but if I had to get on board with one, I'd say tinned fish on bar menus. I grew up eating tinned fish as an afterschool snack with saltines or Ritz crackers and hot sauce. 
Myint: A good, classic French bistro/pâtisserie. Somewhere with baked goods, seafood towers and steak frites.
Singto: Dim sum! We need more authentic Chinese food.
Surti: I hate this question because I don't care about trends. I want places with soul that make people feel happier when they leave than when they came in. While it's nice to get recognition from outside cities and now big-name restaurants want to come here, the pulse of this city comes from the talented people who live here. 
Wallace: More independent concepts and brands from our creative, passionate hospitality community.
---
Nashville Dining To-Do List
These 10 places and events were all named at least twice in our survey. Get to checkin'. 
Fatbellly Deli
Red Perch
City House
Locust
Martin's Bar-B-Que
Wendell Smith's
Sunflower Bakehouse & Cafe
Folk
Tomato Art Fest
Heritage Fire
Interviewing Nashville's top chefs, surveying the local beer scene and sharing some of our favorite bites